YAHWEH The Great and Mighty NAME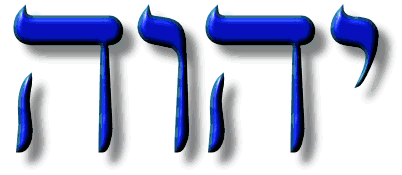 The True Great Name YAHWEH
You cannot love ABBA YAHWEH nor know of HIS great power without loving HIS NAME and you cannot love without the Ruach HaKodesh (Holy Spirit) of YAHWEH and HIS anointing.
Unless a man is lead by the Ruach HaKodesh (Holy Spirit) of YAHWEH he will not understand the plan, the will and the purpose of the ABBA. If YAHWEH does not lead that man then he has no understanding of the profoundness of YAHWEH's truth. Everything that we have learned or been handed down has been done by the traditions of men. YAHWEH never intended for all men to know and understand scriptural truths that would bring about a quickening within his soul so that everything he does would please the ABBA.
The following pages will bring new revelation and confirmation of the scriptures concerning YAHWEH's great NAME:
A complete listing of scriptures to help bring you to a greater understanding of ABBA YAHWEH's NAME and HIS SON YAHSHUA.
YAHWEH has several titles in Scripture, His NAME with many compounds that are descriptive of who HE is and HIS character, what attributes he possesses, and what he does for us.
An informative discussion of the misconceptions about YAHWEH's great NAME that will help you separate truth from falsehood lead by the Ruach HaKodesh.
For a comprehensive understanding of our view point on the NAME of YAHWEH.
Written documentation of references and source information concerning the true NAME of YAHWEH.
SetApart Spirit Ruach HaKodesh of YAHWEH will lead us unto the place that we must decrease and YAHWEH will increase.